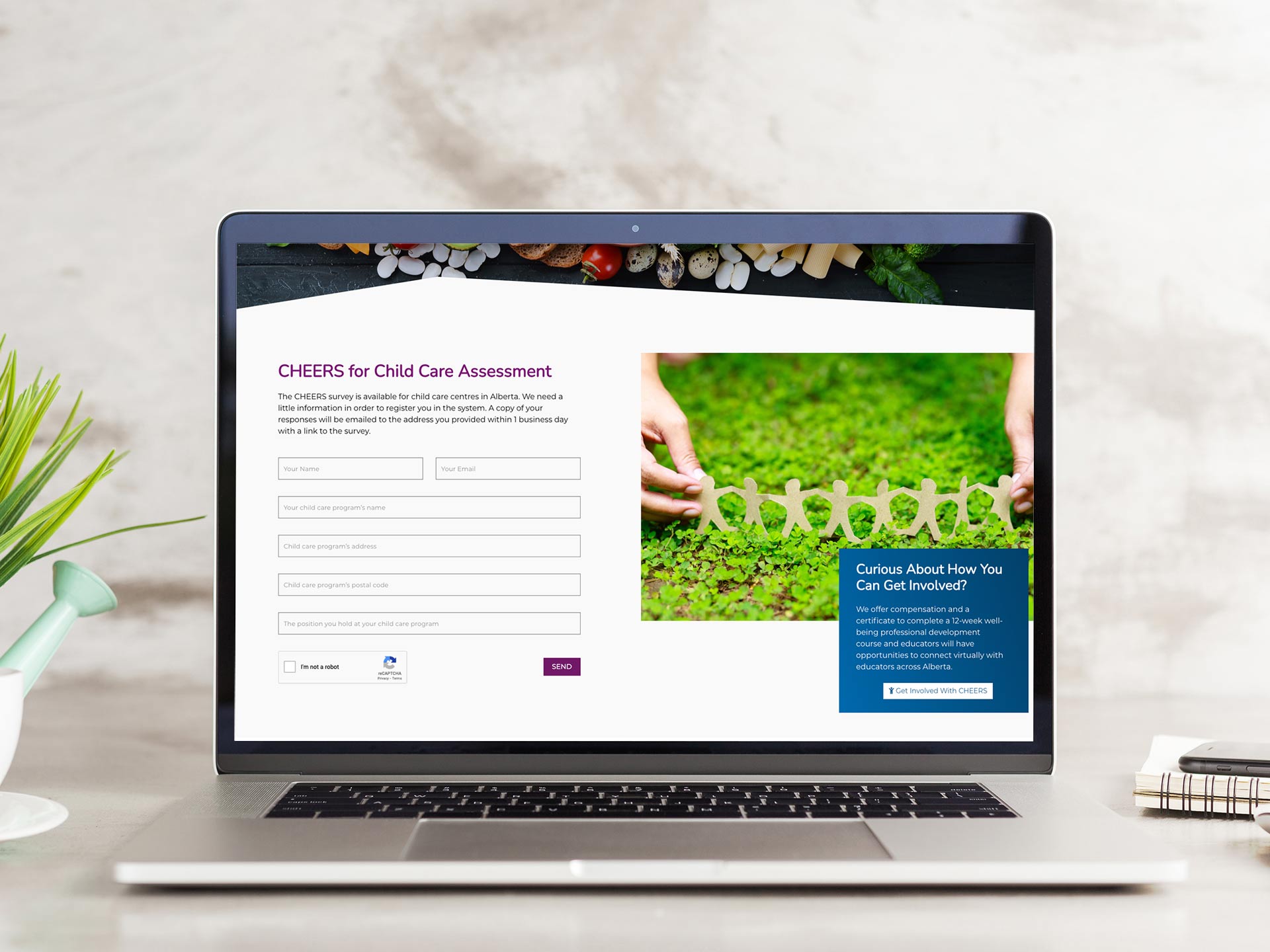 What Do I Get Out of Completing the CHEERS Centre-Assessment Tool?
When you have completed the CHEERS centre- assessment tool, you will be provided with a personalized report that gives you one area where your centre is doing well (What is Going Well) and one opportunity for change (What to Work On) for each of the four areas: foods served; healthy eating environment; healthy eating program planning; and physically active environment.
This report provides evidence-based best practice recommendations, information on the relationship between the recommendation and child health, resources for more information, and the connection to the Alberta Childcare Accreditation Standards.
The centre-assessment tool is a fast and easy way to screen the eating and activity environment in your child care centre.