5 Tips for Improving Children's Free Play
Details

Written by

Alexis Webster, Ceilidh McConnell, Lynne Lafave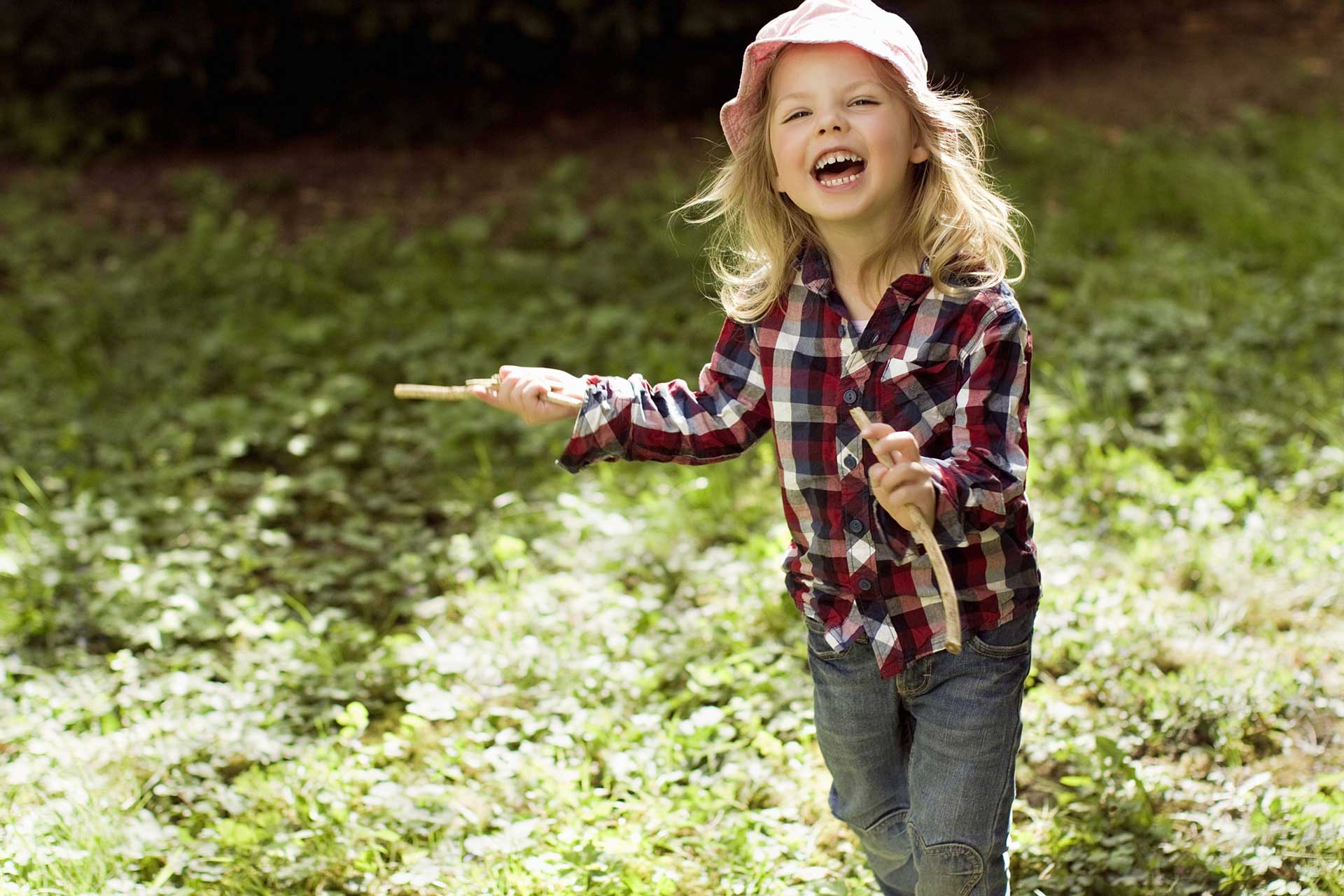 4 min read
COVID-19 continues to restrict many activities for children. This Fall, child care, sports, and other activities are all looking a little different in an effort to keep our community safe. As we adjust to our new routines this school year, keeping children physically active remains a priority. With the restrictions put in place, there is no better time than now to practice free play and enjoy the benefits it can have on the development of children.
Free play, also known as child-led play, can aid in a child's intellectual, social, physical, and emotional development.1 Not sure where to start? We suggest listening to this podcast by Emerging Minds on the Power of Play! Below we have summarized the top 5 takeaways from this podcast on how to foster the optimal environment for children to play, both at childcare centres and in your own backyard:2
1. Remove Expectations
Free Play looks different for every child! This is dependent on age, interests, and what kind of activities each child finds fulfilling. Try and remove expectations of what play is supposed to look like and take note of the ways a child chooses to reward themselves in their self-created play.
2. Play Outside
Whether it is the playground, the mountains, or your own backyard, the outdoors provide children with so many amazing learning opportunities, even when this time isn't structured. Ellen Pearce, manager of School Health & Wellness Promotion at Alberta Health Services (AHS), stated that "nature offers more than a much-needed breath of fresh air". Furthermore, "children are naturally drawn to outdoor play. Outside they can jump, run and balance. They can also be creative, practice skills, challenge themselves and explore the world around them".3
Outside Play has always been important, but with activity limitations associated with COVID-19, the need for outdoor time has become essential. When playing outdoors it is much easier for children to engage in physical distancing practices which are known to reduce the spread of the virus.4
3. Enable the Child to Lead the Play
As obvious as it may be, it is important to remember that free play is child-led. That is, during free play, children dictate the ways in which the rules are set, what items are used, and the nuances of their own unique play. When you allow children to take charge during this time, they are able to develop important leadership and decision-making skills. By not interfering or correcting children during free play, caregivers validate the child's ability to make decisions, which can be impactful in reinforcing a child's sense of self-worth.2
4. Undivided, One-on-One Attention
During free play, try to be an active observer of one child at a time. To be an active observer, it is important to show interest in a child's play and give them undivided attention, without intruding. This attention allows families and educators the opportunity to learn about that child, by recognizing what activities he or she enjoys ­­­­­­­and acknowledging the ways in which the child rewards themselves. Furthermore, children notice when they are receiving undivided attention and enjoy it. Being an active observer in a child's free play can be rewarding for both you and the child as it builds trust and strengthens your relationship.
5. Don't Solve Their Problems for Them
As parents, caregivers, and educators, it is a natural instinct to have the desire to try and help a child work out a problem. During free play, allow children to work through the conflicts of their play on their own. Not only is it necessary for children to exercise using their own judgment, but it is also important for children to feel the sense of achievement that comes with solving problems for themselves.
Child-led play is all about creating safe spaces for children to be leaders in their own activity. While COVID-19 may have canceled many things, it did not cancel PLAY. Creating these spaces for children to express themselves within the parameters we have been given can make all the difference!

Check out the entire Emerging Minds, Power of Play podcast here.
---
References
---
Note:
For current up-to-date guidelines check out Government of Alberta
https://www.alberta.ca/child-care-during-covid-19.aspx