COVID-19 Blog Series: Talking to Children about Mental Health During the Pandemic
Details

Written by

Nicolle Mah & Samira Ali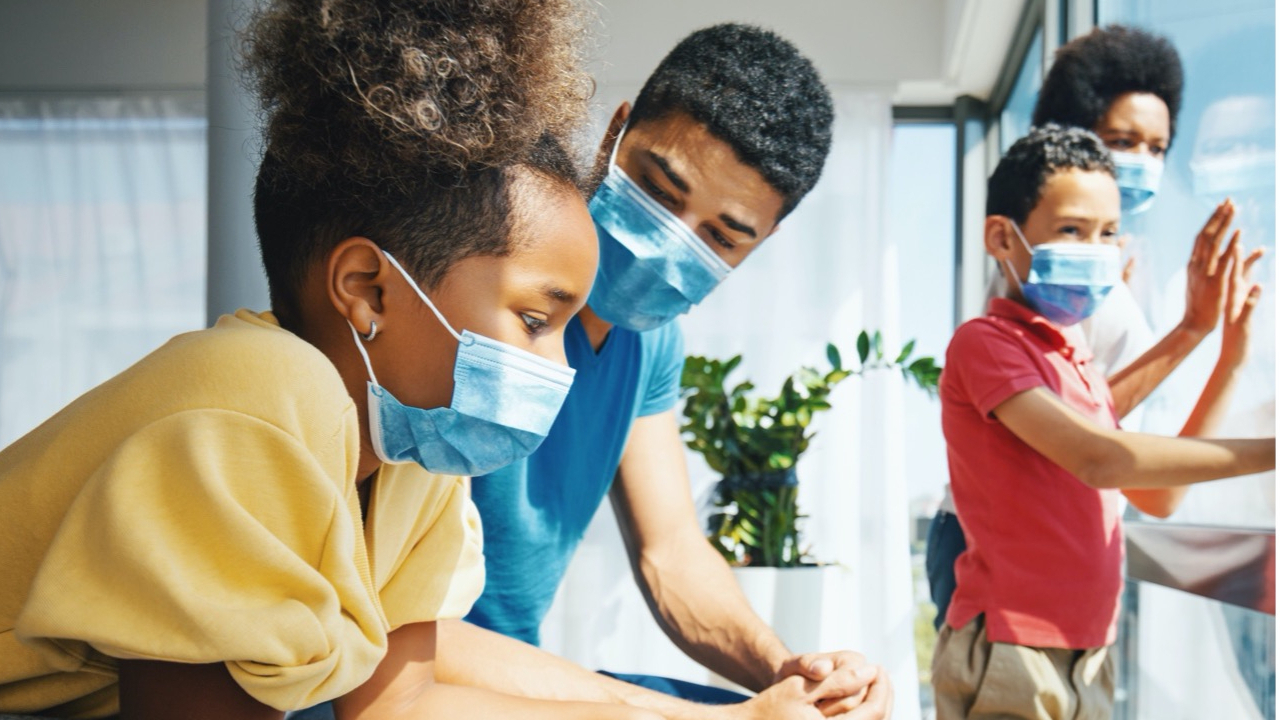 4 min read
Although we are more than a year into the COVID-19 pandemic, it is still part of our everyday lives with changing guidelines and new concerns of variants. Many adults have mixed feelings; hopefulness along with worries about their health, the economy, and overall feelings of uncertainty. If adults are anxious, how are children feeling during this time? Parents have reported that their school-aged children have expressed concern, worry, and even fear due to the ongoing COVID-19 pandemic. It is important to validate children's feelings and help children cope with their big emotions.
Studies show that many children are experiencing an increase in anxiety, depression, and/or stress since the beginning of COVID-19.1
Many mental health disorders have origins in childhood and mental health conditions in children may become more pronounced because of the added stress of the pandemic;2 especially true in children experiencing social, neurodevelopmental, behavioural, or emotional difficulty.3
Research suggests that having informative parent-child discussions has helped reduce symptoms of anxiety, depression, and/or stress.1 The pandemic has interrupted family routines and conversations regarding the pandemic are everywhere. Older children may be listening to media coverage on the health, economic, and social ramifications of COVID and variants resulting in concerns about their own health and future. Younger children may be getting second-hand information about the pandemic from their siblings, friends, and other adults in their life. Even if a parent is not directly talking with a young child about COVID-19, many are sensitive to the changes in their parent's tone or body language, quickly picking up on concerns or problems.
Having age-appropriate conversations with children can be very supportive.
A child's understanding of the world health crisis is limited. While each child is unique and may require a different approach to the topic, having these discussions to help alleviate their worries can have a positive impact on their mental health.1
For resources regarding age-appropriate conversations about COVID-19, visit:
Supporting child mental health takes a community.
Child care centres and schools can positively contribute by providing resources and ensuring mental health services are easily accessible.4 This can help children develop healthy coping mechanisms.4 Supporting parent understanding of the critical role mental health plays in child development can increase the potential that parents will access these health services for their children. As many mental health services are moving online, resources available may be more accessible than ever before.
The Calgary Board of Education guide (click here) provides some ideas on how to discuss COVID-19 with children and how to support positive mental health and well-being. Although this resource is built for older children, many tips still apply or might be adapted to accommodate different developmental stages.
How do you support a child's mental health?
Start by taking care of your own mental health. Modeling is a powerful way children learn. Many self-care activities can be done together with children.
practice breathing exercises
journal together
spend time in nature
It is important to foster positive child mental health, and it can all start with one conversation.
---
References