Nature-based Physical Activity - Outdoor Play Simplified
Details

Written by

Shannon Kell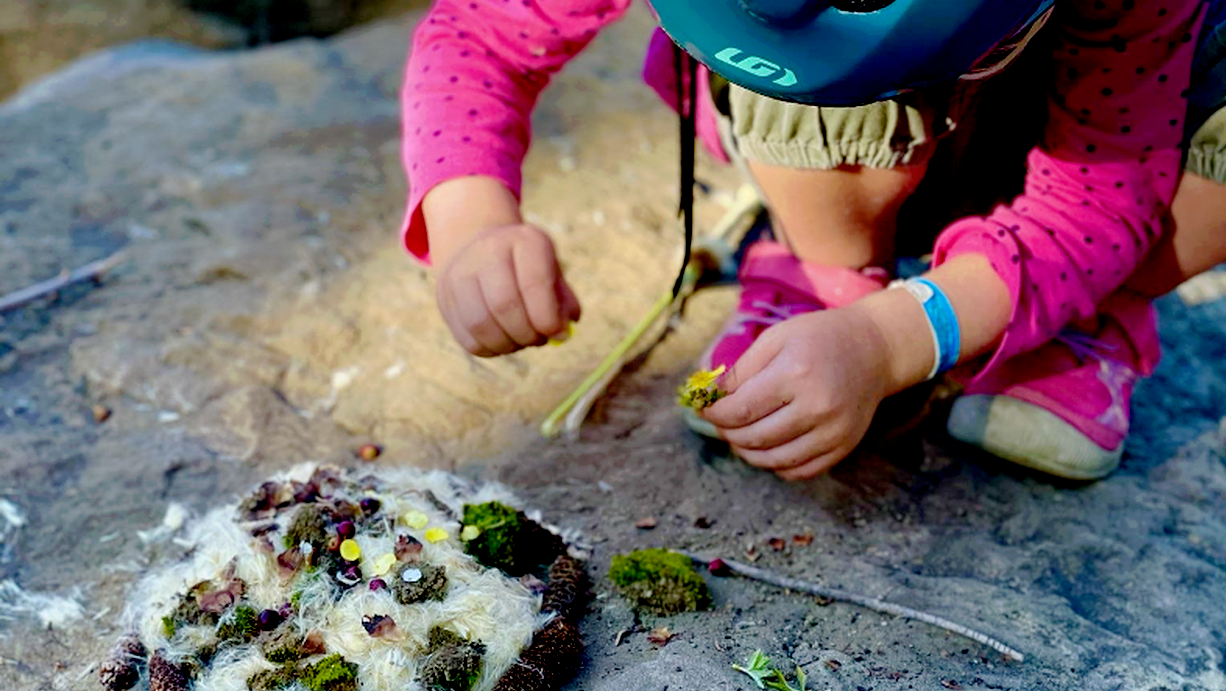 6 min read
As a parent, teacher, and teacher-educator, I often hear that outdoor learning is too complicated, too risky, or too time-consuming. Further, if the outdoor environment isn't 'your jam', what will you possibly be able to teach them? The good news is that you do not need to know much more than the weather, what to wear, and what allergies the children have.
If you create time and space for outdoor play every day, the learning comes naturally.
Nature-based Physical Activity
If you haven't heard of nature-based physical activity, it is exactly what you are looking for. Nature-based physical activity is any physical activity that:1
is done in a natural area
requires little specialized equipment
can be participated in by the majority of children/youth
is cost-effective
can be implemented on a regular basis
"the climbing tree"
One day my four-year-old and I biked to a nearby schoolyard where we stopped at 'the climbing tree'. This tree was thrilling to her, while I knew the height was nothing to be concerned about. She climbed to her maximum height, a boundary she felt inside herself without my directive. From her new perspective in the tree, she noticed cattails growing nearby on the shore of the pond. Excitedly hopping down, she led me over to see the cattails. Although hesitant to touch them, she eventually used a rock to break one open and learned that they are fluffy inside. This instigated an idea to 'make a pizza' with the fluff and other materials foraged from nearby. Climbing over rocks, running through tall grass, and ducking under evergreen boughs, she collected colourful materials (berries, twigs, moss) to create a piece of art on a flat rock. Proud of her creation, on the way home we talked about how it might taste and what we would put on a real pizza that could fuel our bodies for our next adventure. This nature-based physical activity was simple, unplanned, and ended up including multiple benefits such as: 'risky' play, an aesthetic creation, a healthy conversation about food, some exercise, exploring boundaries of movement and senses, a connection to nature, creative tools, and most importantly, a lot of fun. I literally did nothing but follow along and ensure safety.
Physical Literacy and the Outdoors
Playing outside and free play contribute to a positive physical literacy journey by providing opportunities to experience various environments such as water (sensory tables, puddles, rain), land (hills, stumps, rocks), and snow (rolling down snowy hills, manipulating snow). Playing outdoors builds competence and confidence in 'risky' movements such as climbing, running downhill, and jumping from various heights.2,3 Learning to assess and manage risks in the outdoors, which adults might name as ice, heights, sticks, and speed, will serve children in other areas of their lives.3 These novel activities can feed the joy of movement, contributing to a disposition of being active for life.
Benefits of the Outdoors
Nature offers many benefits for our well-being, no matter our age.4,5,6 The outdoor setting is particularly influential in the development of young children because it offers support in forming foundational life skills such as communication, emotional regulation, problem-solving, and learning their own boundaries for risky-type movement and play.1 We also know that a change of scenery from an indoor setting helps:
lower stress levels
provide much-needed breaks from screens and technology
recharge our cognitive functions such as:7

understanding others' perspectives
inhibiting immediate reactions
making positive choices
assessing risks
making plans and following them through
Getting outside has wellness advantages for both the child and the educator. The benefits of spending time outdoors begin to occur around the 20-minute mark which is realistic for educators of any level of outdoor experience in any weather.8
As an educator, all you need to do is take a step back.
---
References
---
Author Bio
Shannon Kell is an Associate Professor at Mount Royal University and cross-teaches in the Department of Health and Physical Education as well as the Department of Education. Following 8 years as a grade 9-12 HPE specialist, she now focuses on teacher education. Her passions include pre-service teacher practicum experiences, early childhood engagement in the out-of-doors through play, and physical literacy. Shannon enjoys downhill skiing, non-motorized water fun, and spending time outdoor-adventuring with her family.