Honouring National Day for Truth and Reconciliation – Orange Shirt Day
Details

Written by

Lynne Lafave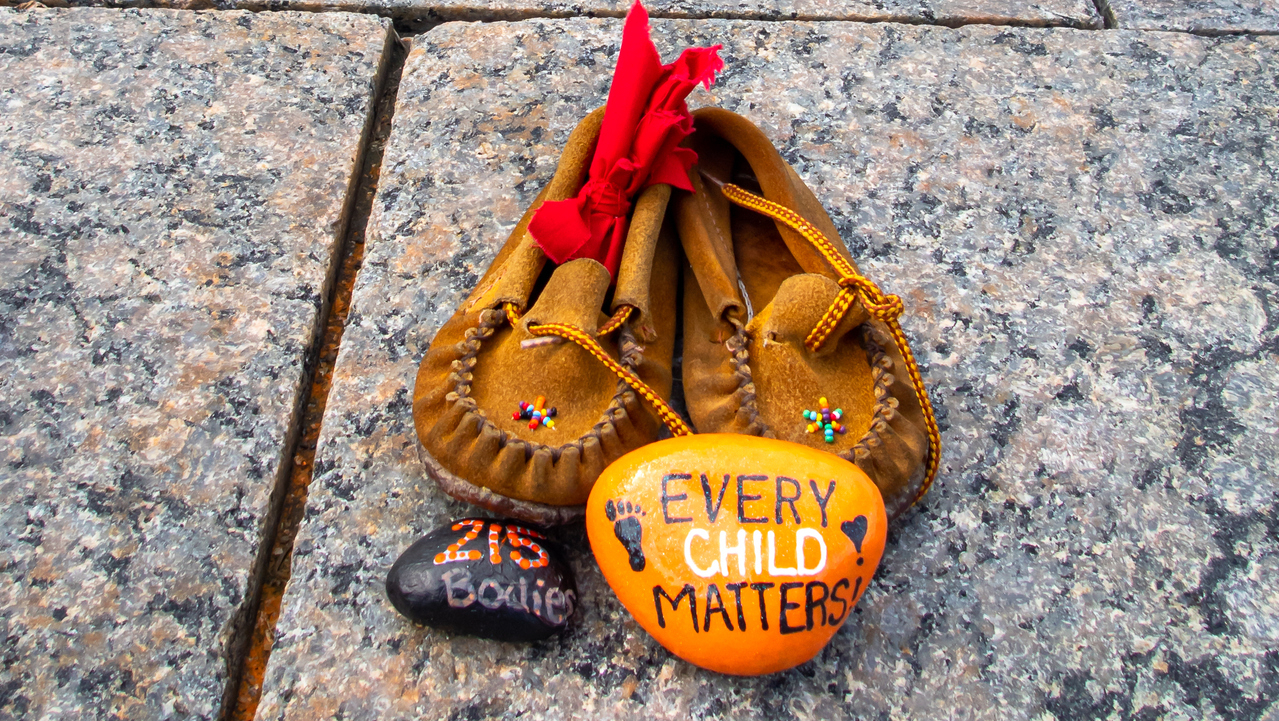 4 min read
Honouring Orange Shirt Day
Orange shirt day was started in 2013 on September 30th by Phyllis Webstad in an effort to open and continue the dialogue about residential schooling experienced by children from Indigenous communities.1 You can read Phyllis's story in her own words on the Orange Shirt Society website (www.orangeshirtday.org/phyllis-story).
In 2021, the Canadian Parliament passed the legislative amendment dedicating September 30th as the National Day for Truth and Reconciliation.2 This new national day shares the day with Orange Shirt Day in an effort to honour the thousands of Survivors, as well as commemorate the history and legacy of residential schools.
Flight, Alberta's Early Learning and Care Framework, calls on early childhood educators to support a child's development of Diversity and Social Responsibility [3.1.4 ].3 All children, are entitled to experience inclusion in everyday activities and routines, practice inclusion, and learn about inclusion to develop themselves as global citizens. Thus, connecting to the National Day of Truth and Reconciliation and Orange Shirt Day provides an opportunity to engage in this Social Responsibility.
With all the orange t-shirts being worn on September 30th, children may wonder why this day is being honored and what it means. The following are ideas and resources that might support you speaking with children about Orange Shirt Day.
Ideas to Engage Preschool Children in Orange Shirt Day
One way to engage preschool children in this day of reconciliation is to read "Amik Loves School: A Story of Wisdom" by Katherena Vermette (Author), Irene Kuziw (Illustrator). In this story, Amik tells his grandfather about school. Then his grandfather tells him about the residential school he went to, much different from Amik's school. The story provides an opportunity to begin a dialogue about residential schools with young children in an age-appropriate way.
Another way to connect with preschoolers is to read Robin Drinkwater's Orange Shirt Day: a kindergarten to grade 6 curriculum document from the Orange Shirt Society website. There are five kindergarten curriculum plans that could be adapted to meet a preschool child's level.
Ideas for Early Childhood Educators
The Canadian Child Care Federation produced a blog for educators working with children from Indigenous families.4 Consider reading the blog "Encouraging Aboriginal Cultural Identity at Home and in Child Care" and incorporating some of the suggestions into your professional practice.
---
References